English | Français | Italiano | Español
---
The Christmas Song
Composta da Mel Tormé e Robert Wells e originalmente sottotitolata con Merry Christmas to You, The Christmas Song è una delle più belle canzoni di Natale. La prima incisione è di Nat King Cole.
Disponibilie anche il Video Playalong (1220x540px)


ed il file Musescore 3.0 per l'edizione dello spartito in altre tonalità e per strumenti traspositori (Clarinetto, Sax Tenore, Contralto, ...)
---

Potrai accedere a tutto il materiale immediatamente (spartiti, basi e video spartiti).
---

---
Materiale Gratuito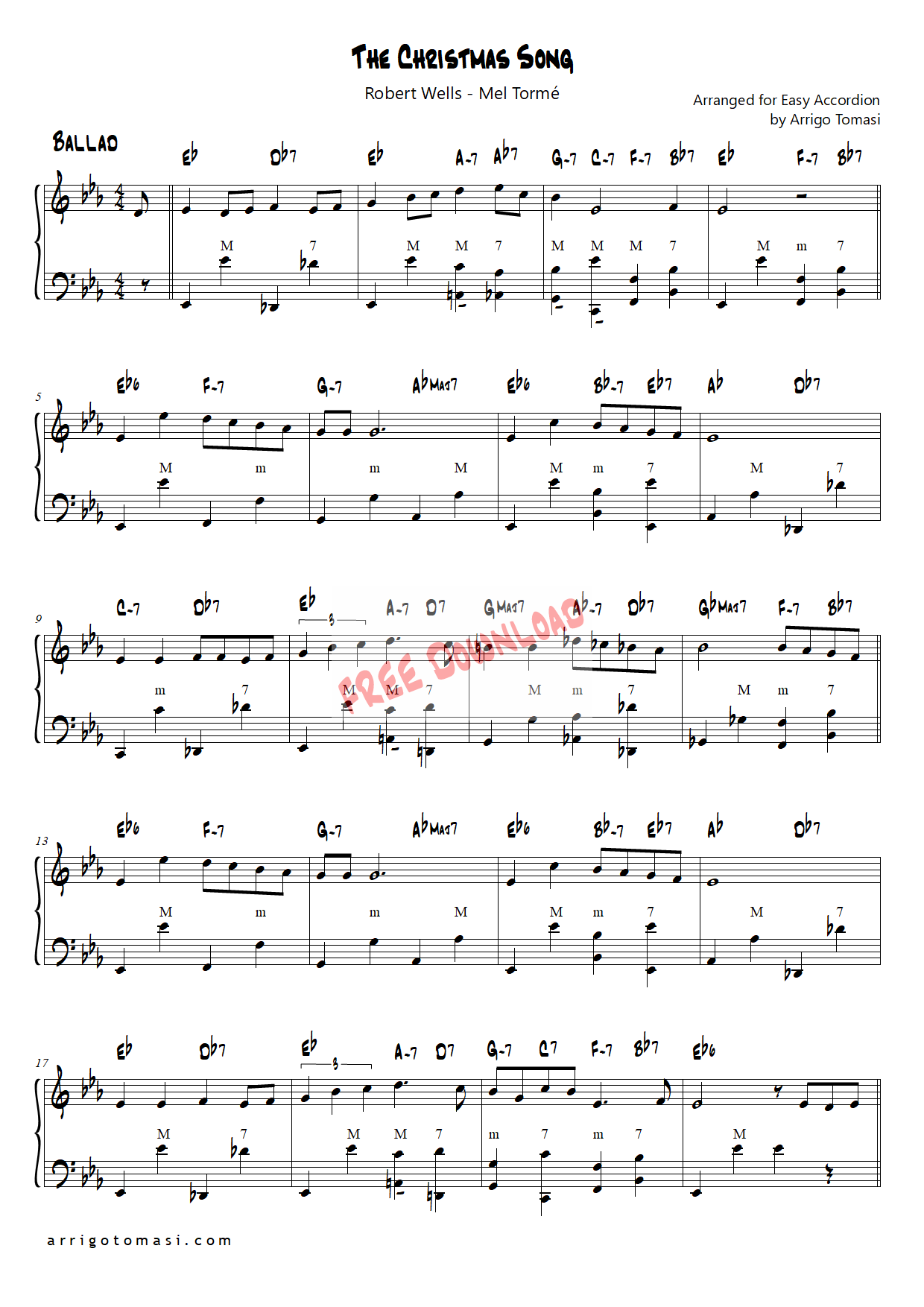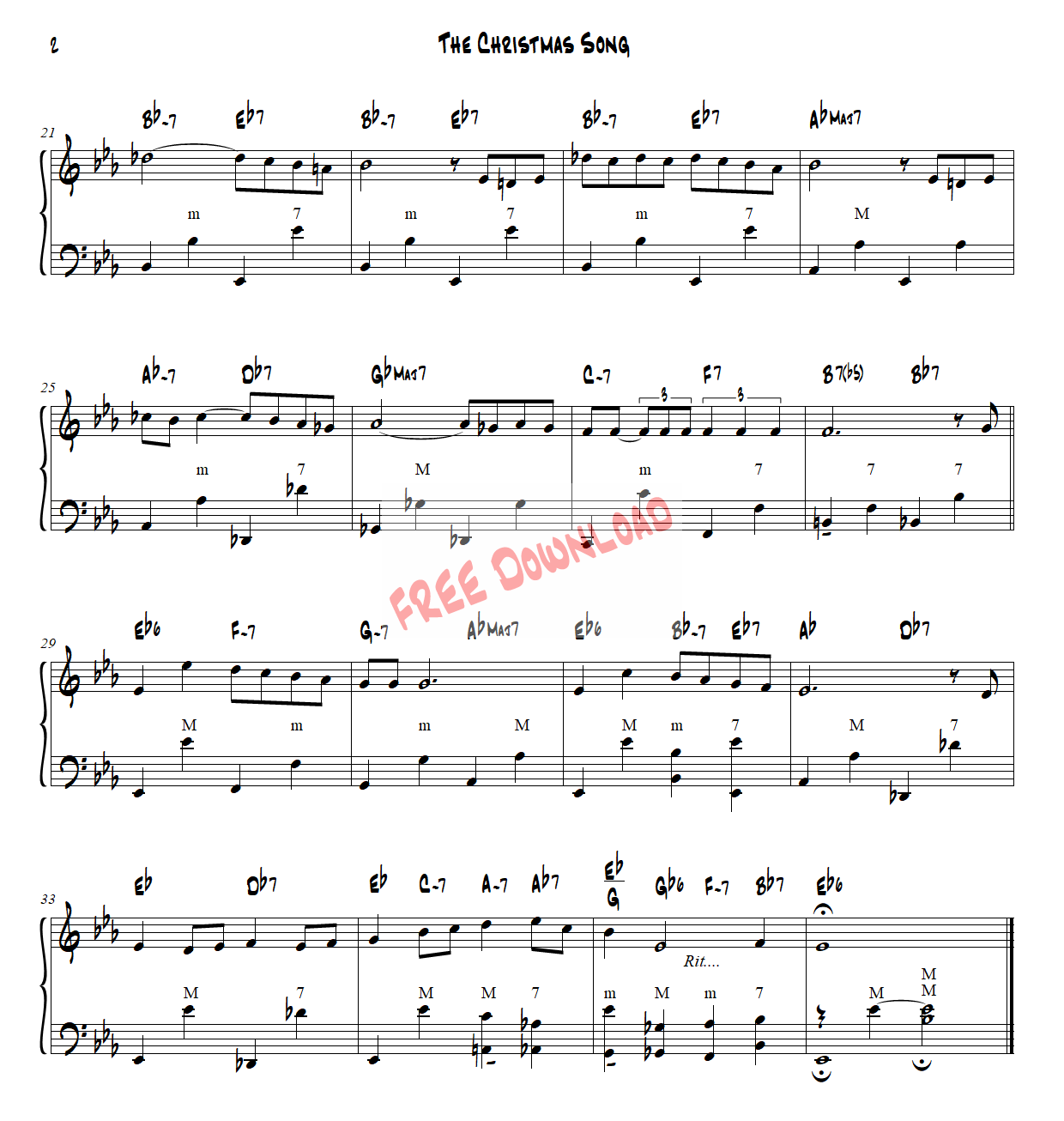 16 Settembre
---