Jazz improvisation over All The Things You Are chord changes
Variación del tema mas 3 improvisaciones sobre los acordes de All The Things You Are de Jerome Ker.
Tema imprescindible para el músico que quiera tocar jazz.
También disponible la Video Partitura (Video Playalong 1220x540px)

---

Podrás acceder a todo el material disponible (partituras, pistas de acompañamientos y video partituras) inmediatamente.
---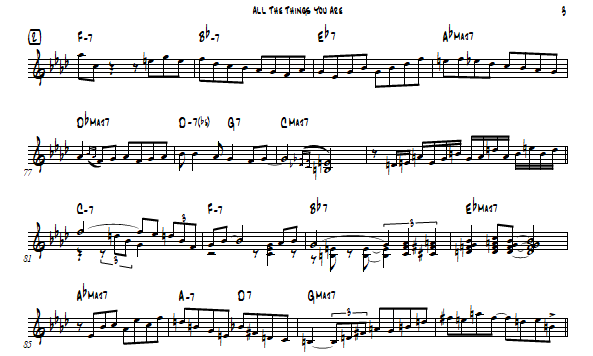 Material Gratuito