English | Français | Italiano | Español
---
Improvisation jazz sur les accords de Minor Swing
8 improvisations over Minor Swing by Django Reinhardt and Stéphane Grappelli.
The best Gypsy Jazz (Jazz Manouche) classic song.
Le Video PlayAlong est disponible (1220x540px)


et aussi le fichier Musescore 3.0 pour éditer et arranger la tonalité des instruments transpositeurs (Clarinette, Sax Ténor, Sax Alto, ...)
---

Vous pourrez accéder immédiatement à tout le matériel (partitions, audio et vidéo).
---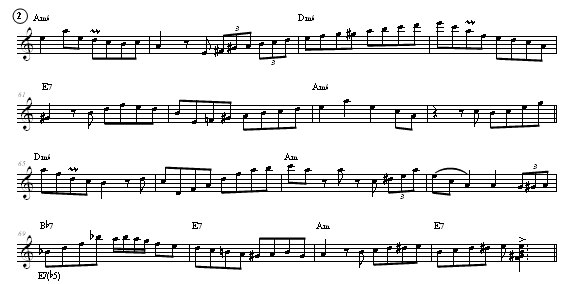 ---
Partition (facile) gratuite