English | Français | Italiano | Español
---
Improvisation jazz sur les accords de All of Me (Jazz Manouche)
Gypsy Jazz version with accompaniment of a second accordion. Full transcript available.
Le Video PlayAlong est disponible (1220x540px)


et aussi le fichier Musescore 3.0 pour éditer et arranger la tonalité des instruments transpositeurs (Clarinette, Sax Ténor, Sax Alto, ...)
---

Vous pourrez accéder immédiatement à tout le matériel (partitions, audio et vidéo).
---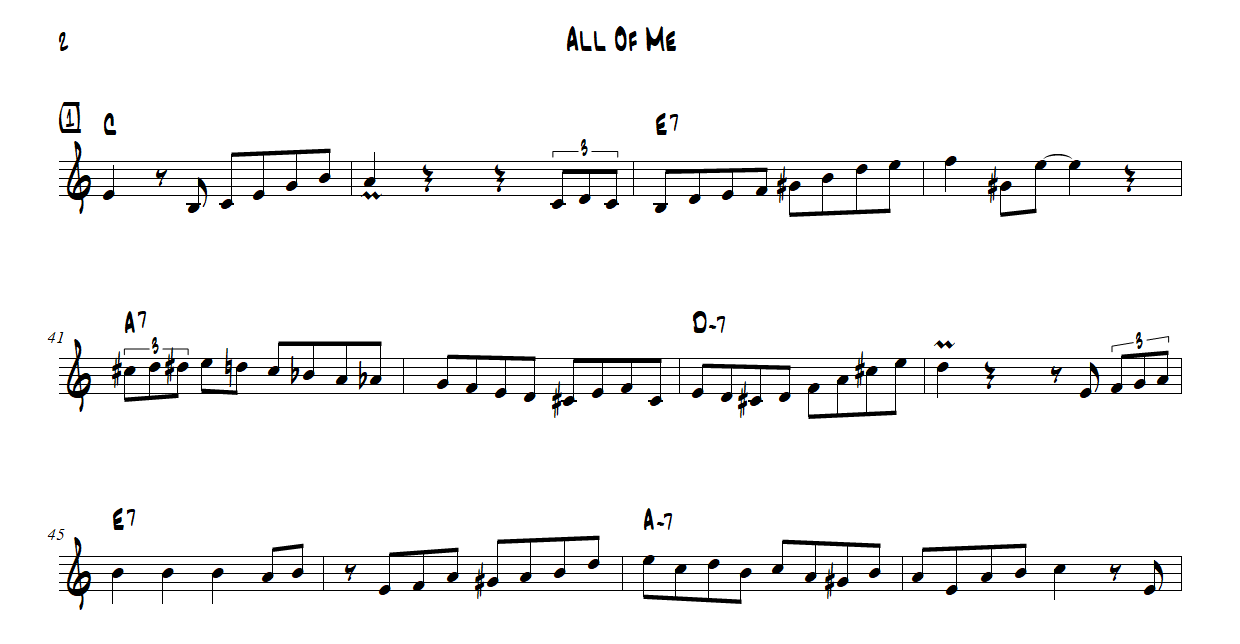 ---
Partition (facile) gratuite