English | Français | Italiano | Español
---
The Christmas Song
Composed by Mel Tormé and Robert Wells and originally subtitled with Merry Christmas to You, The Christmas Song is one of the most beautiful Christmas songs. It was recorded for the first time by Nat King Cole.
Le Video PlayAlong est disponible (1220x540px)


et aussi le fichier Musescore 3.0 pour éditer et arranger la tonalité des instruments transpositeurs (Clarinette, Sax Ténor, Sax Alto, ...)
---

Vous pourrez accéder immédiatement à tout le matériel (partitions, audio et vidéo).
---

---
Partition (facile) gratuite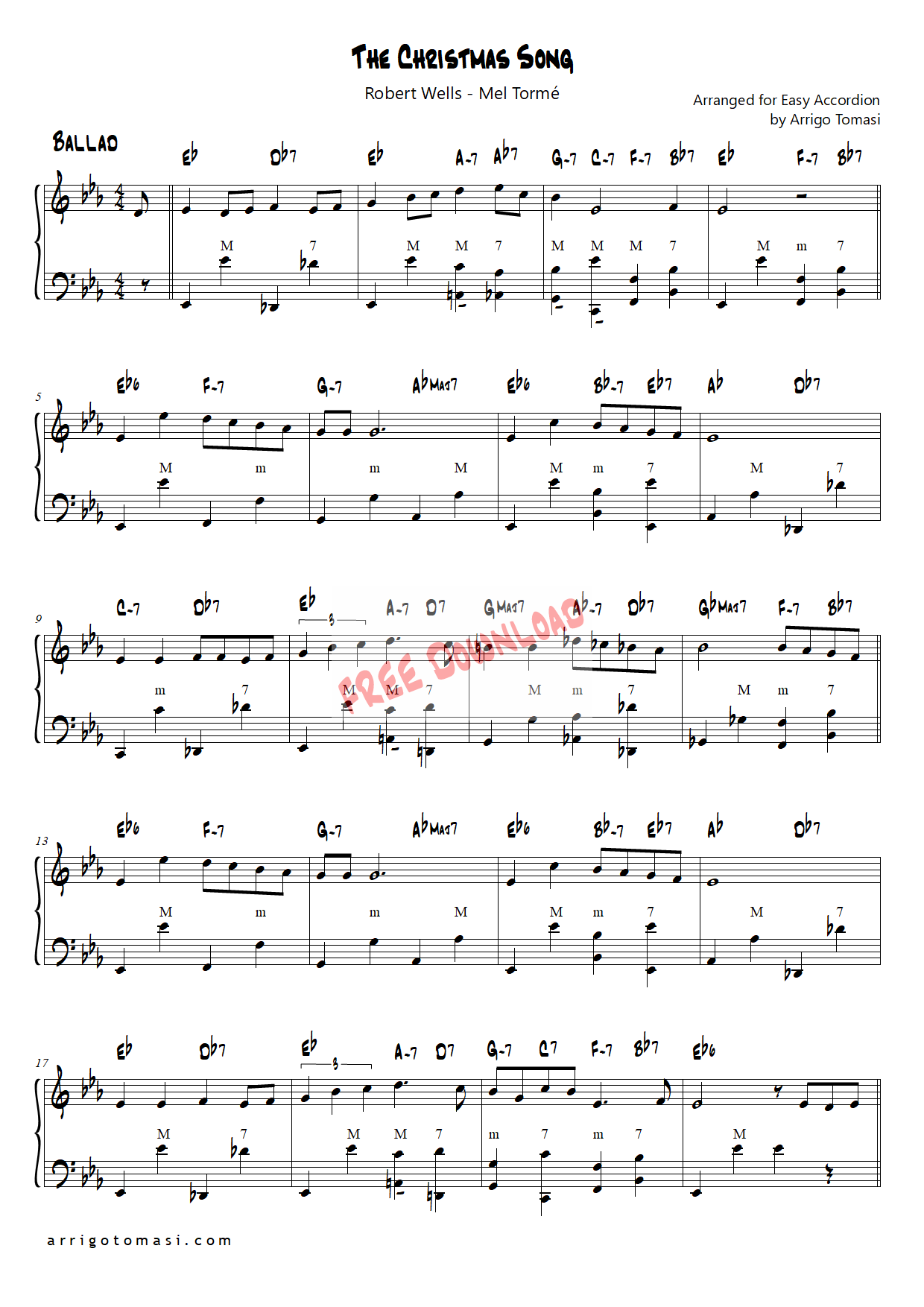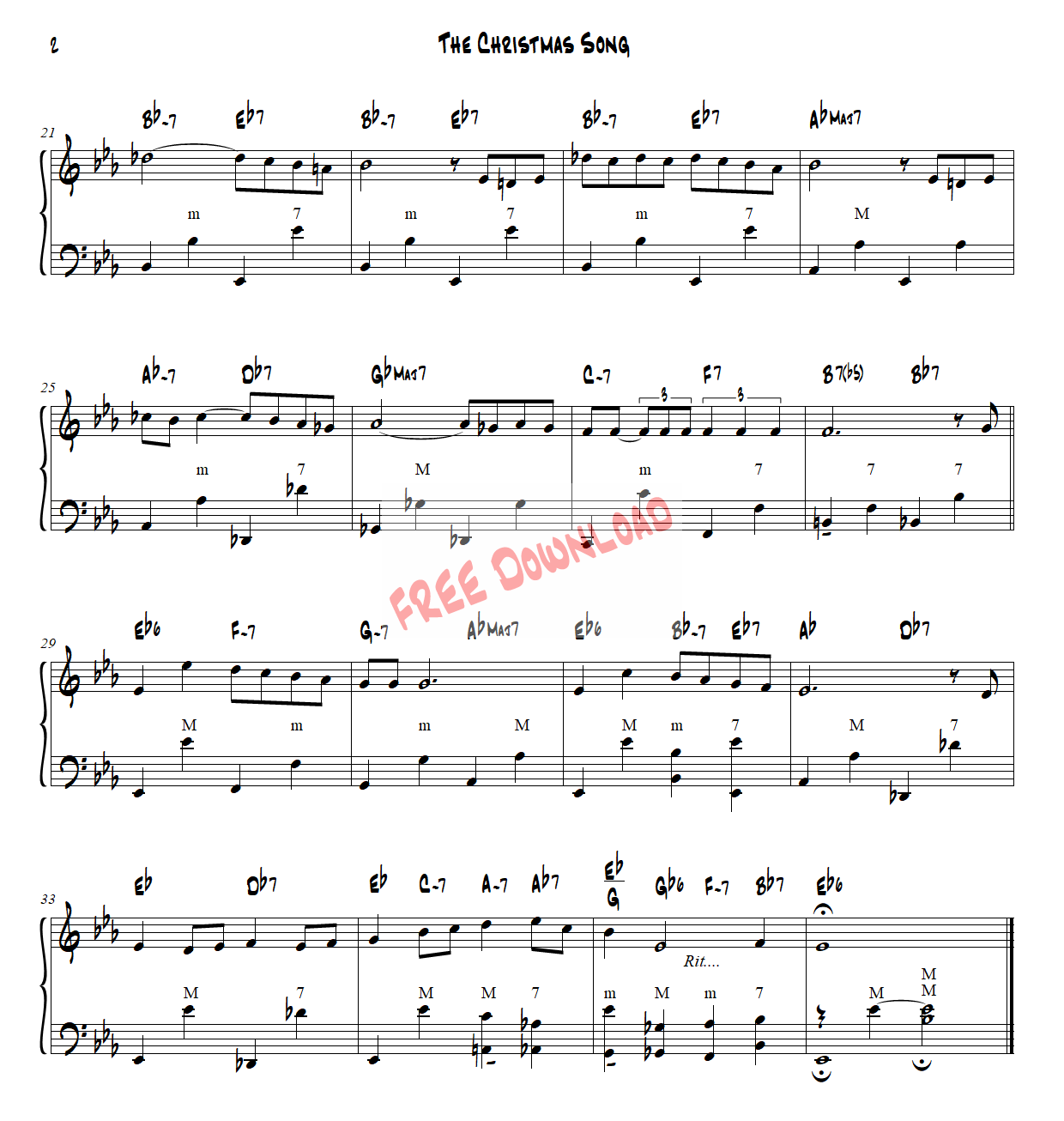 16 Septembre