English | Français | Italiano | Español
---
Improvisation jazz sur les accords de Polka Dots and Moonbeams
One of the most beautiful jazz ballads.
It´s in the key of G and the file Musescore 3.0 is also available to transport the scores to other keys in which it´s usually played (F or Eb) or extract the XML file for Finale, Sibelius, ...
Le Video PlayAlong est disponible (1220x540px)


et aussi le fichier Musescore 3.0 pour éditer et arranger la tonalité des instruments transpositeurs (Clarinette, Sax Ténor, Sax Alto, ...)
---

Vous pourrez accéder immédiatement à tout le matériel (partitions, audio et vidéo).
---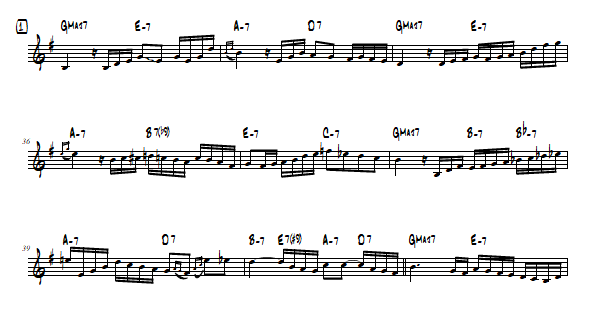 ---
Partition (facile) gratuite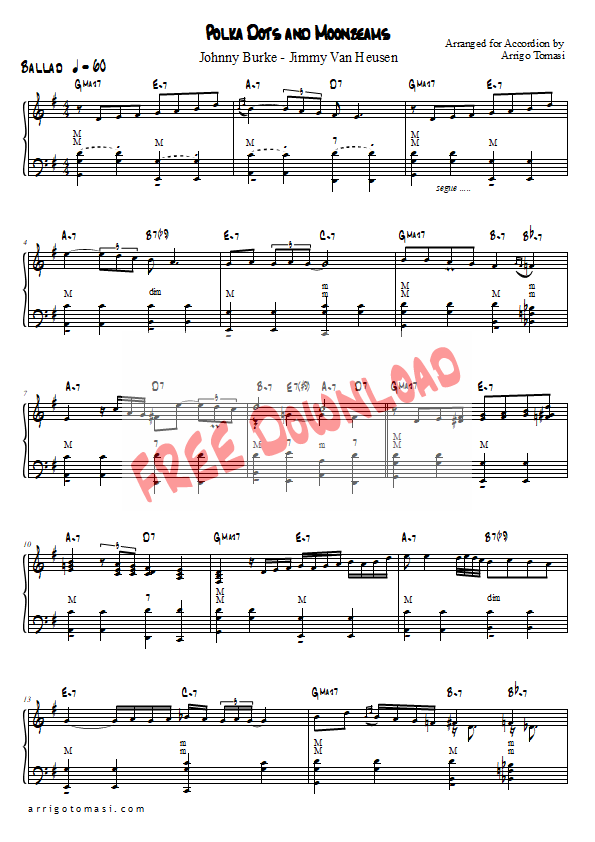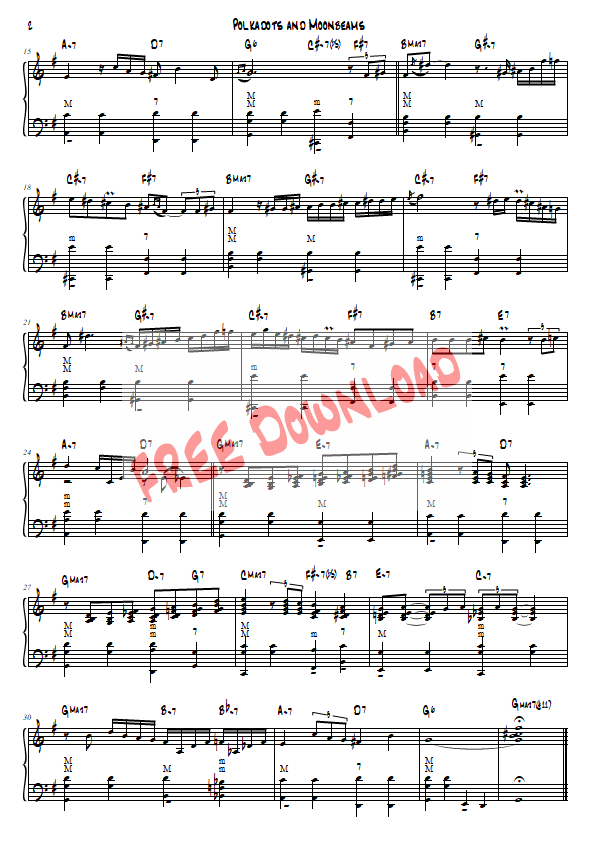 28 Novembre