English | Français | Italiano | Español
---
Improvisation jazz sur les accords de Smoke Gets In Your Eyes
Popular song from the 1930s with music by Jerome Kern. A classic interpreted, among others, by Nat King Cole and The Platters.
Le Video PlayAlong est disponible (1220x540px)


et aussi le fichier Musescore 3.0 pour éditer et arranger la tonalité des instruments transpositeurs (Clarinette, Sax Ténor, Sax Alto, ...)
---

Vous pourrez accéder immédiatement à tout le matériel (partitions, audio et vidéo).
---

---
Partition (facile) gratuite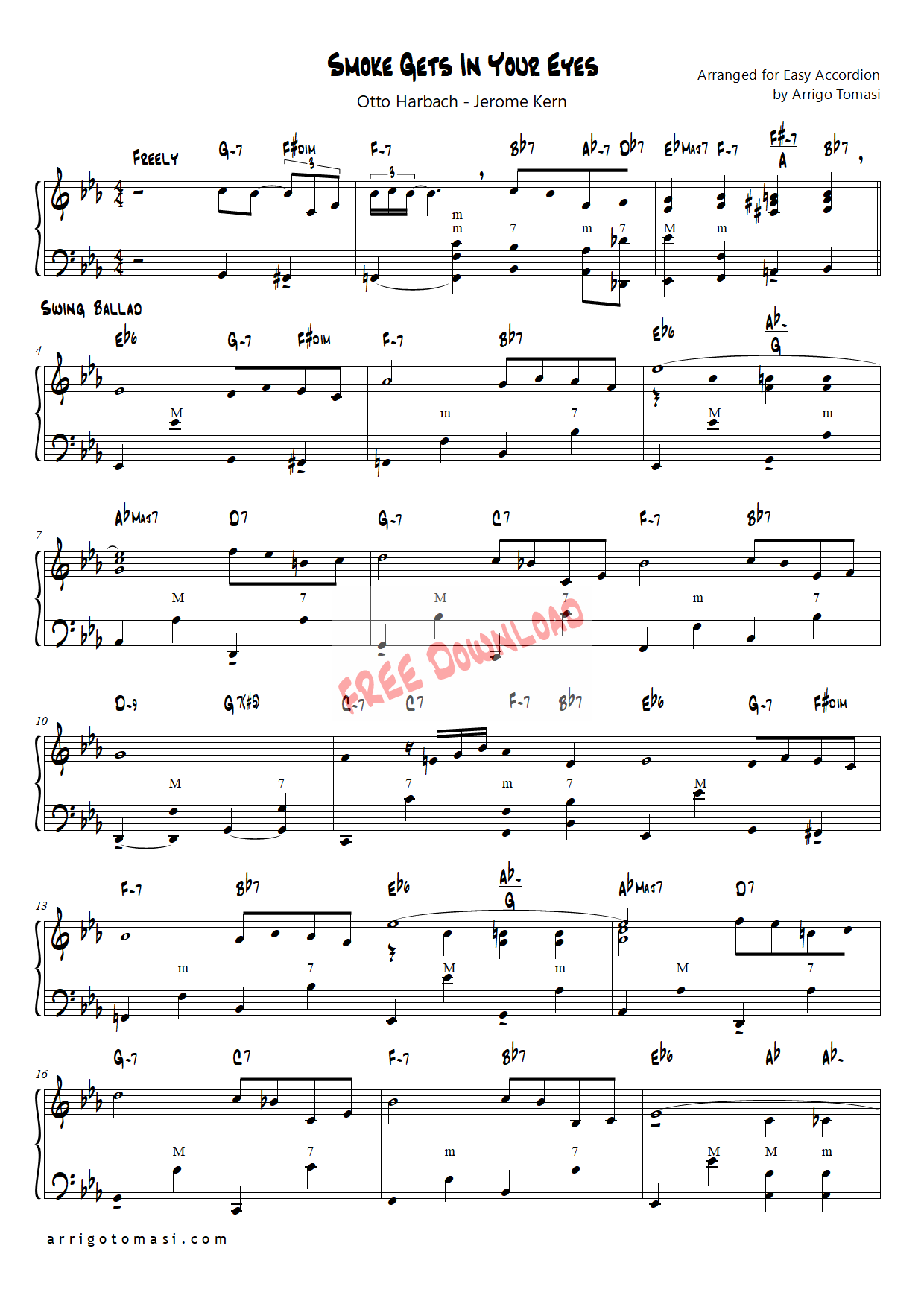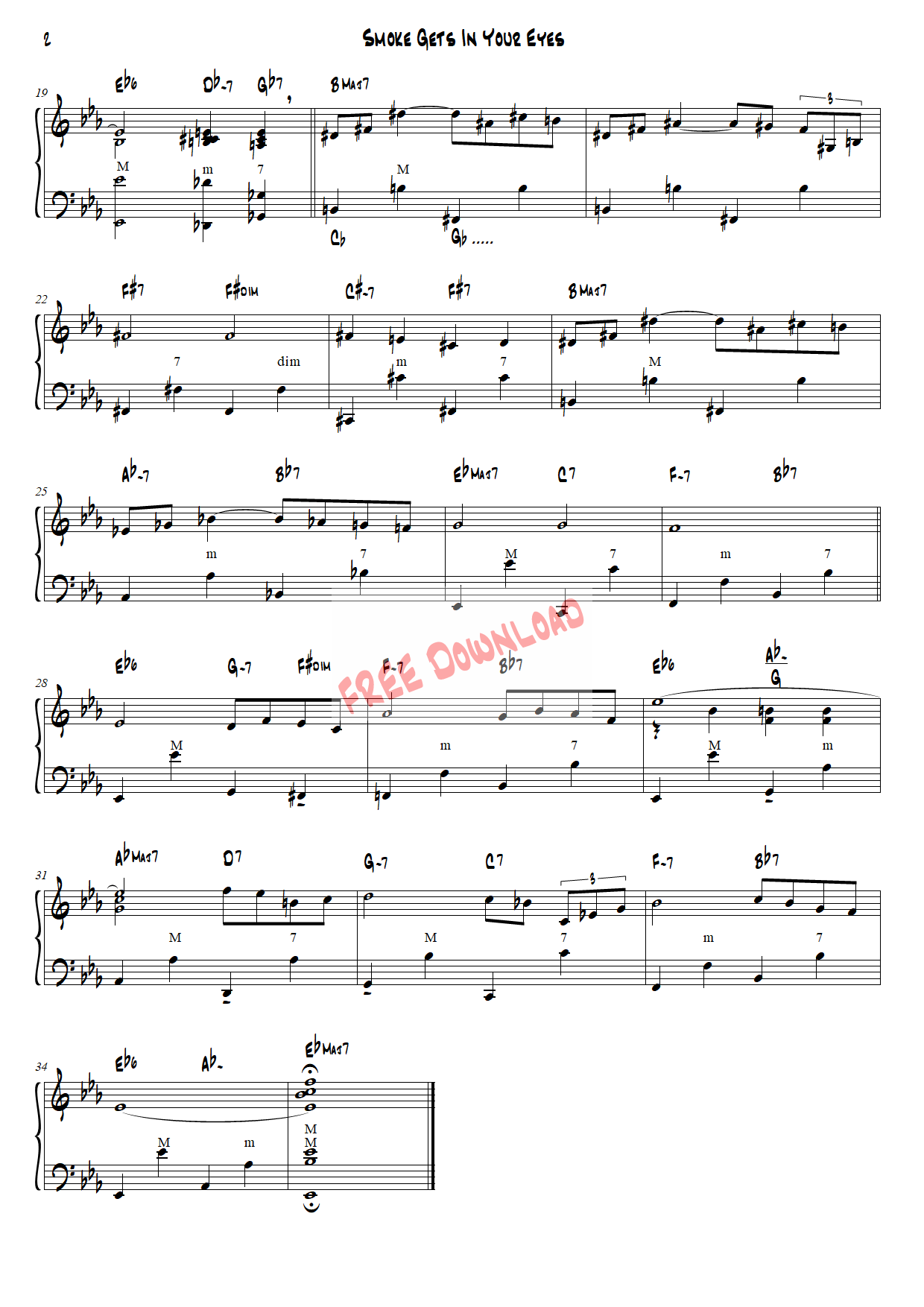 28 Septembre