English | Français | Italiano | Español
---
Improvisation jazz sur les accords de Estate
Italian song from the 60s composed and sung by Bruno Martino. It also became a Jazz standard performed, among others, by João Gilberto, Chet Baker, Toots Thielemans, Michel Petrucciani, Monty Alexander, ...
Le Video PlayAlong est disponible (1220x540px)


et aussi le fichier Musescore 3.0 pour éditer et arranger la tonalité des instruments transpositeurs (Clarinette, Sax Ténor, Sax Alto, ...)
---

Vous pourrez accéder immédiatement à tout le matériel (partitions, audio et vidéo).
---

---
Partition (facile) gratuite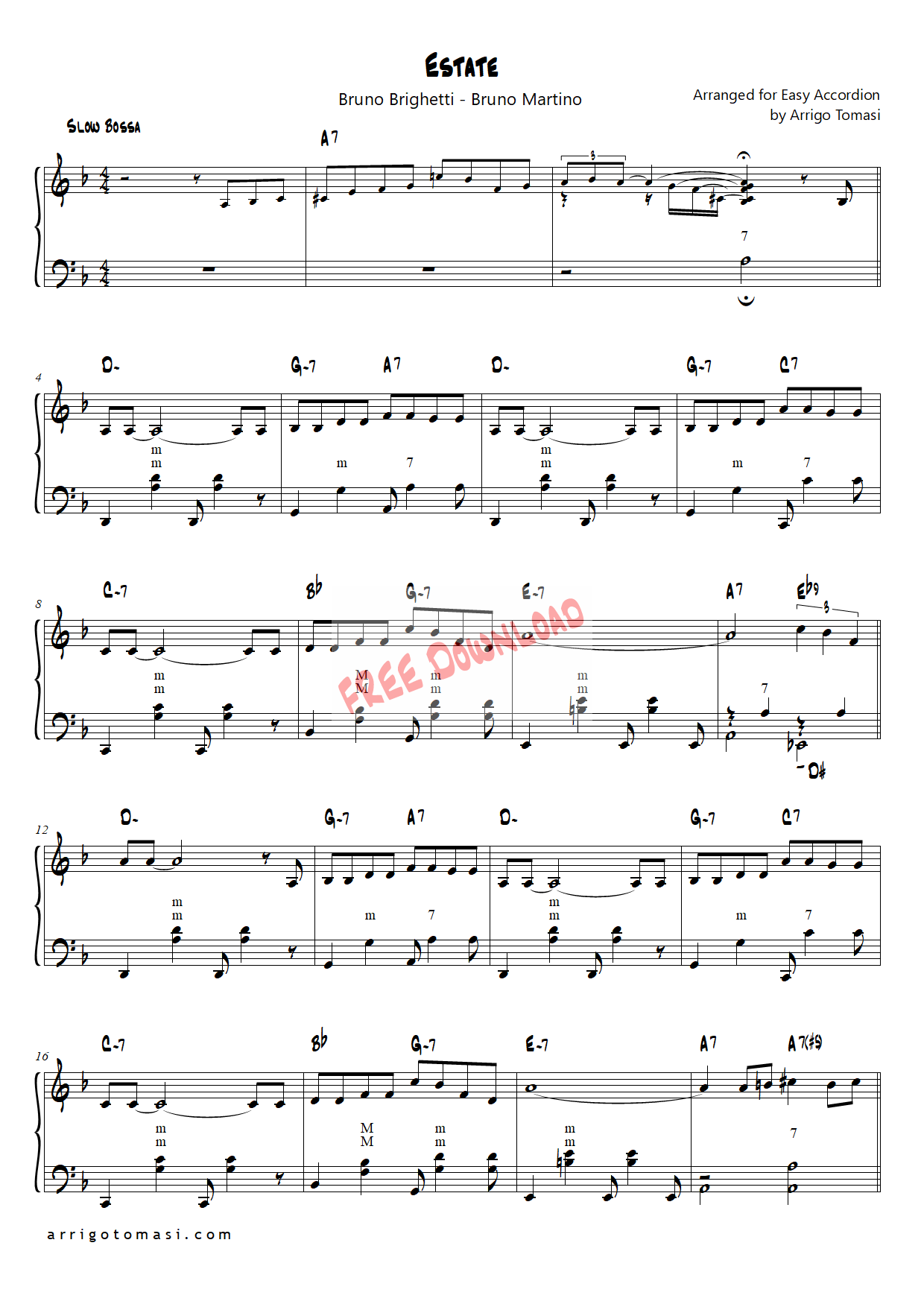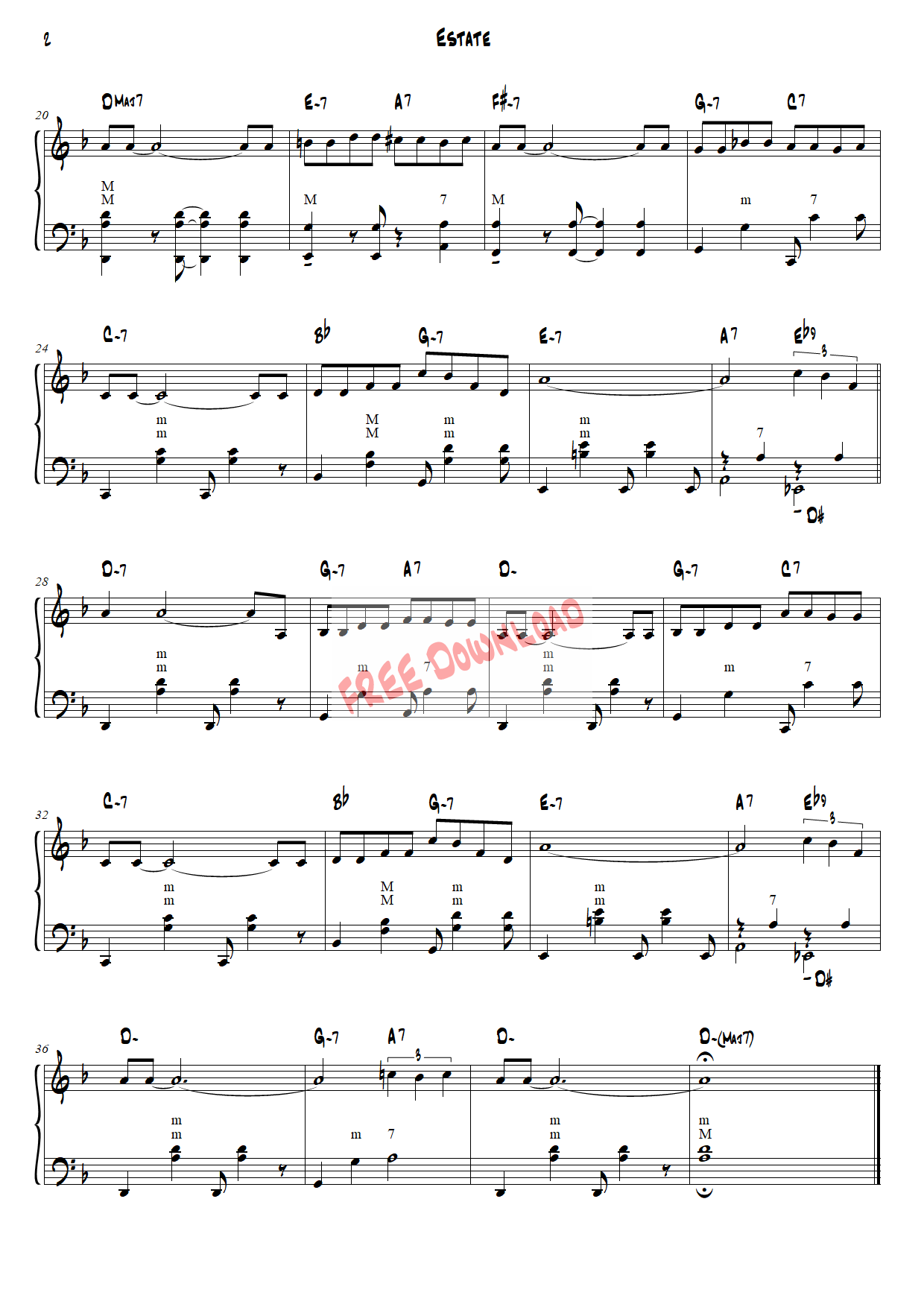 16 Septembre