English | Français | Italiano | Español
---
Improvisation jazz sur les accords de All The Things You Are
Variation of the original melody plus 3 improvisations on the chords of All The Things You Are by Jerome Ker.
Essential song for the musician who wants to play jazz.
Le Video PlayAlong est disponible (1220x540px)


et aussi le fichier Musescore 3.0 pour éditer et arranger la tonalité des instruments transpositeurs (Clarinette, Sax Ténor, Sax Alto, ...)
---

Vous pourrez accéder immédiatement à tout le matériel (partitions, audio et vidéo).
---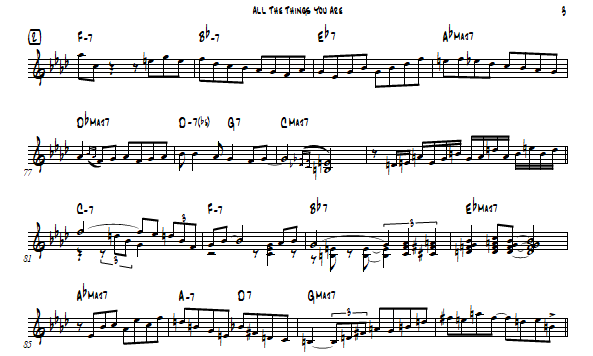 ---
Partition (facile) gratuite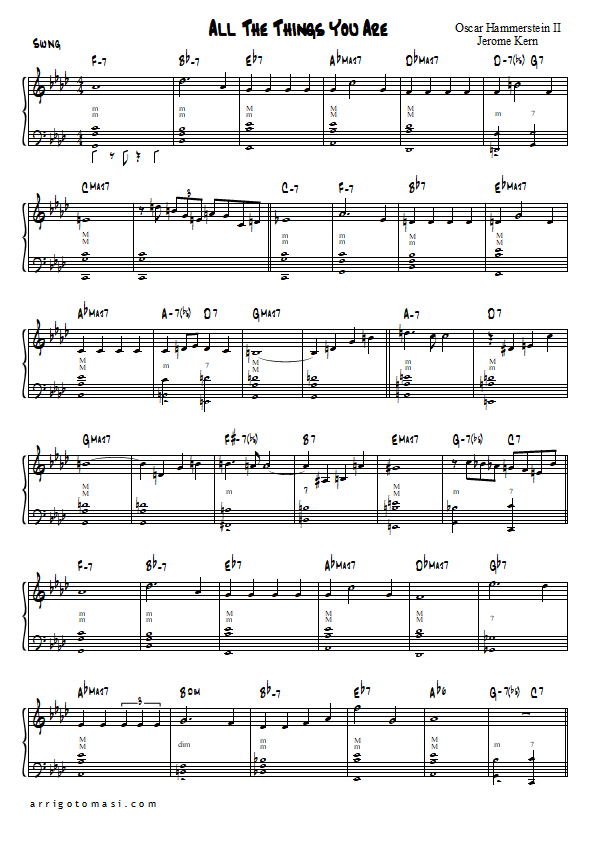 28 Septembre